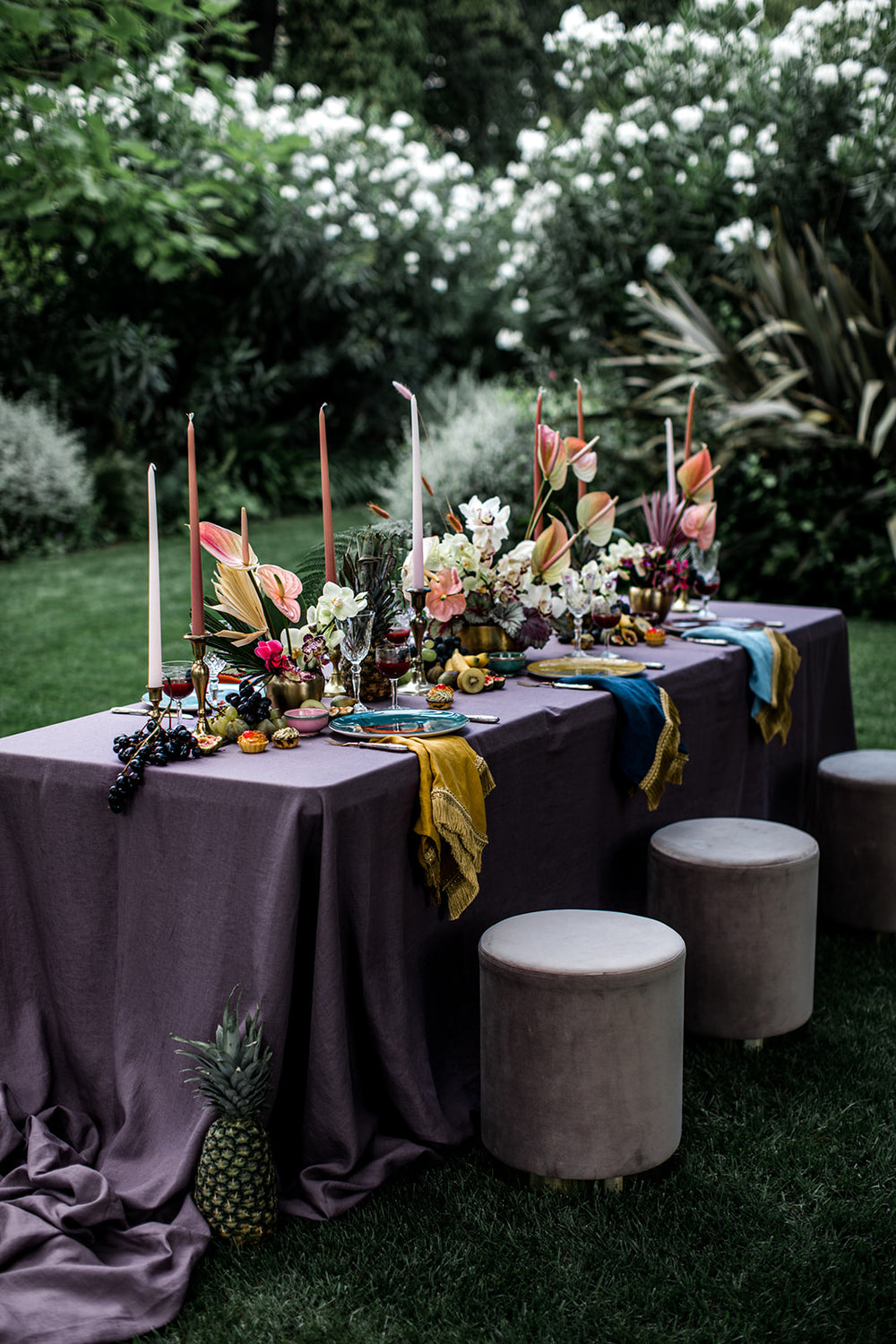 A SPECIAL PLACE AT THE TABLE
A beautifully curated, colorful and refined table adds a special touch to a moment of sharing and conviviality. The Allegoria table is one-of-a-kind: one that you can customize in all of its elements, leaving an unforgettable impression in the eyes and hearts of your guests. Emphasize the atmosphere and the emotions you want to convey. We don't just offer products but also inspiration, together with the excellent quality of our natural fabrics.
CUSTOMIZED IN EVERY DETAIL
When it comes to products, our customizations not only allow you to travel as far as your imagination takes you, but bring your ideas to life. Design unique and personalized tablecloths, napkins, runners, chair covers and backdrops for your setting. You may choose from vintage linen (soft and wrinkled) or printed cotton, which can be selected in a vast assortment of prints. If you are feeling particularly inspired, you can choose to have a custom print made. Allegoria additionally offers hems and embroideries, providing you the option to customize your product with names and initials.