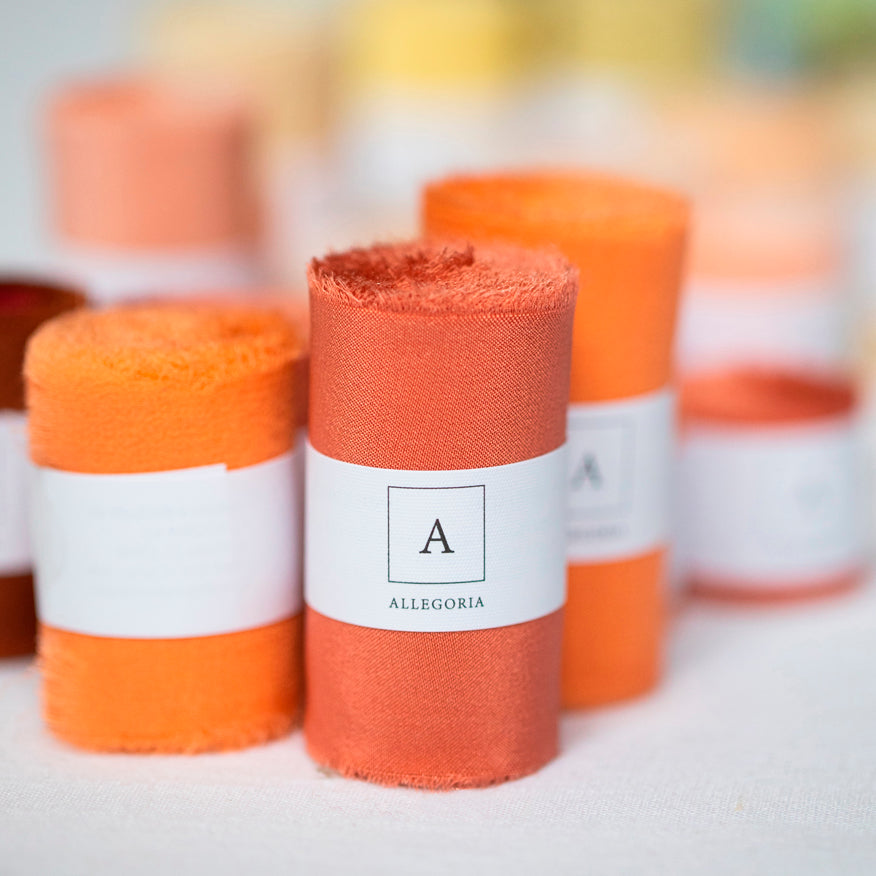 How an emotion is born
Allegoria: abstract becomes reality. A world "beyond" made up of impressions and full of emotions, which manifests itself into reality through a particularity, a special detail that hints to a picturesque atmosphere. Allegoria's ribbons and fabrics want to be that noteworthy detail: through the magic of color, they open the door to a world of sensations. They evoke dreams, they recall emotion.
From Italy, with love
The story of Allegoria Textiles is a story of ties. Family and old ties, with a land of delights - Como, the Italian silk textile district - and with the tradition of the best made in Italy, that of fine handmade products from start to finish. We patiently search for the best materials with the aim of ensuring high quality natural fabrics. The online sale of fringed pure silk ribbons is the tip of a deeper iceberg, which revolves around three fundamental pillars: excellence, handmade, and Italian style.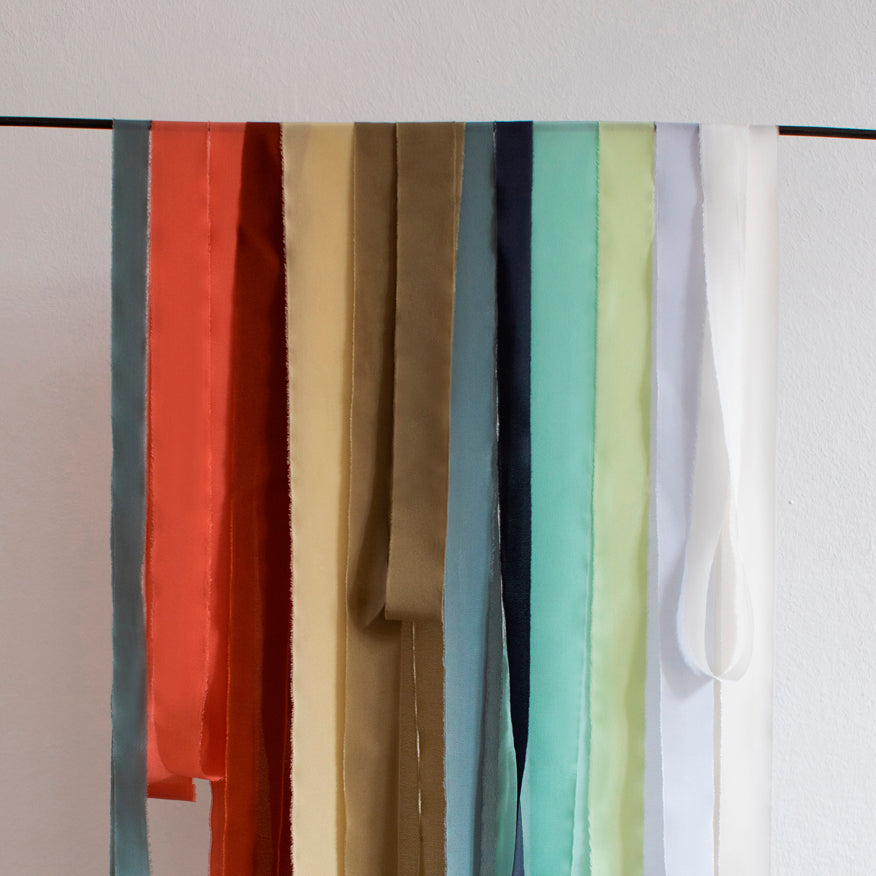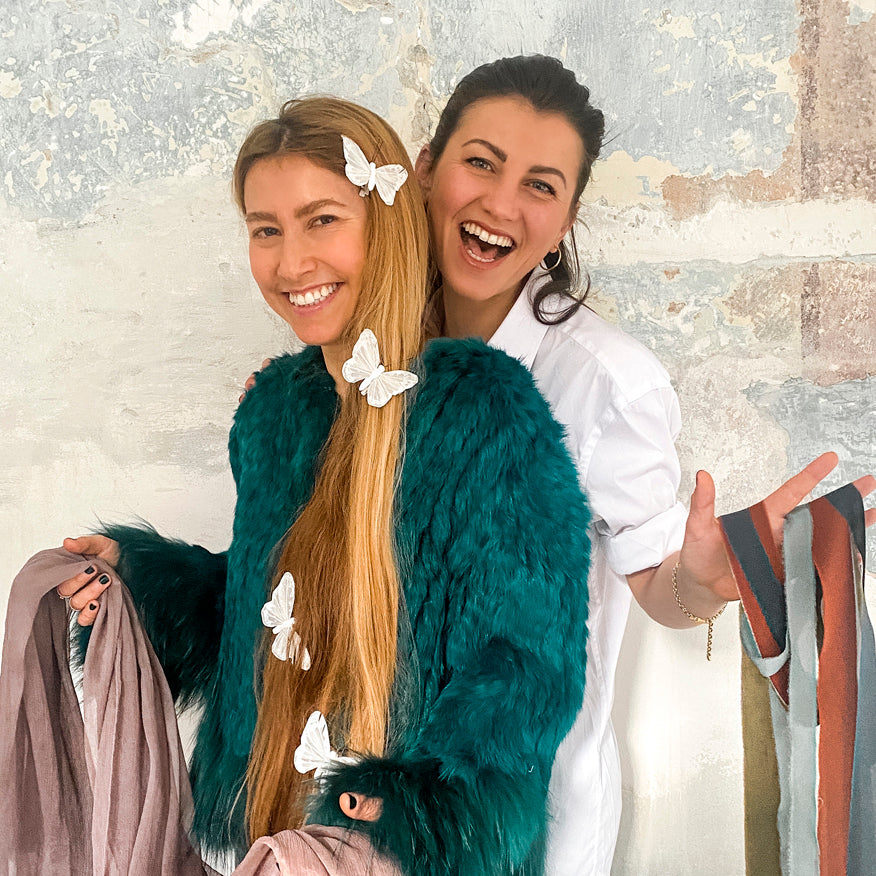 Two sisters, one passion
Raffaella and Elisabetta have combined their passion for art, beauty and Italian excellence in this feminine entrepreneurial endeavor that is expressed with unique offering for decoration and event preparation. The modern interpretation of a singular family inheritance, as the courtyard of the family house in Alzate Brianza, in the 19th century, housed a silk factory. A destiny already written? Perhaps. Surely, a detail that adds meaning to the mission.
Skills that are intertwined
Lilly Red, internally recognized wedding photographer and podcaster, lives between Como and the United States, photographing unique wedding couples which she crystallizes into glamorous and timeless images. Always up to date on the latest trends in the wedding sector, if Lilly were a color she would be Cameo. Raffaella, fashion designer and creative consultant, is passionate about fabrics, artisanal productions and those small masterpiece-like creations that Italy is full of. She works as a consultant for brands in the lifestyle, fashion and food industries. If she were a color, she would be Antracite.